Crowd Control Barriers are used to direct pedestrian traffic, cordon off areas and support the flow of queues and thoroughfares.
If you are about to host a big event, there's one thing you are surely going to need. Crowd control barriers to direct pedestrians and maintain a steady flow of queues.
Well, as you are here, maybe you were already considering renting out crowd control barriers. Don't worry. We have your back.
At AFC Rent-a-Fence, we provide to our customers all types of fencing services along with professional staff to install the setup. So, whether you are looking forward to renting fences for managing big crowds at a concert or a sports event, our fencing services will make sure that the crowd is fully controlled.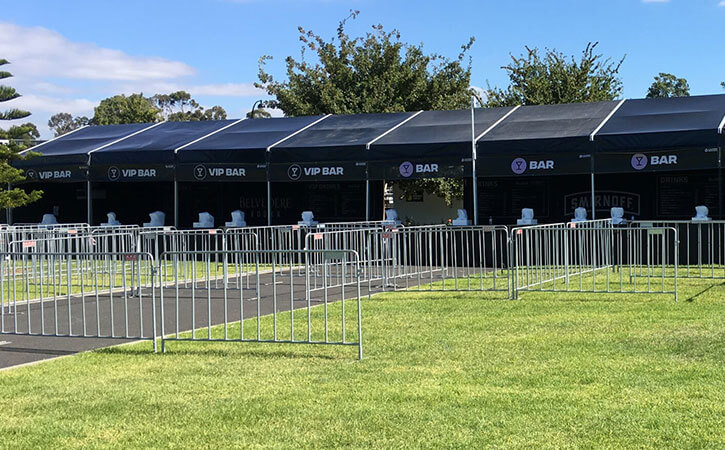 Crowd Control Barriers: Available for Hire
Is the thought of managing a massive crowd at your next event already getting on your nerves? We know how you feel. Don't worry, though. AFC Rent-a-Fence is here to save the day for you.
With over 20 years of experience providing fence hire and installation services, we know how to control crowds of all types and sizes.
All you need to do is give us a call and make your ask. Our temporary crowd control barrier services and professional staff will ensure that you don't have to go through the troubles of managing a large pool of people.