Weed and Shade Cloth can be easily and quickly fitted to our Temporary Fences. Weed Cloth provides a 100% block out solution.
Are you planning to block off pollution, dust, wind and eyes peeking into your property or your construction site? Well, a weed shade cloth from AFC Rent-a-Fence is just what you need.
A simple solution that works 100% of the time. Whether it's against wind, dust or pollution, weed cloth can protect your crops, construction site, and even your house against all such issues. Plus, the shade cloth works significantly for blocking out visibility, procuring for yourself a private environment.
The block out shade cloth coming in two colour options, namely black and green is also suitable for enhancing the overall aesthetic appeal.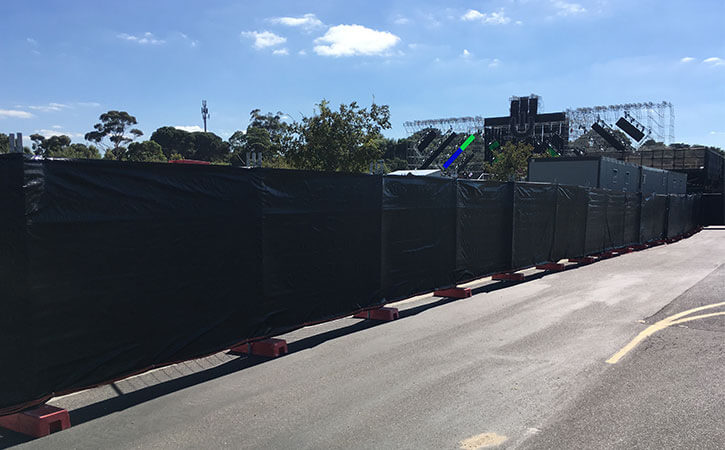 Weed or Shade Cloth is an ideal accessory that assists with:
Whether you are living on a property or are building one, there can be times when the need to block out visibility or the flow of dust may occur. In times like these, you look for solutions that can help your purpose.
Shade cloth is one of those. Fit for protecting your property, crops and construction sites against dust, wind, pollution and unwanted eye-balls, a weed or shade cloth is perfect for such times.
Here's what a weed or shade cloth can assist you with:
Dust & Wind Protection
Privacy or blocking off visibility
Increased Security
Improved Aesthetics
Sounds useful, right? Well, the best thing is you can avail all these benefits from AFC Rent-a-Fence at the most reasonable prices. A perfect win-win, right?