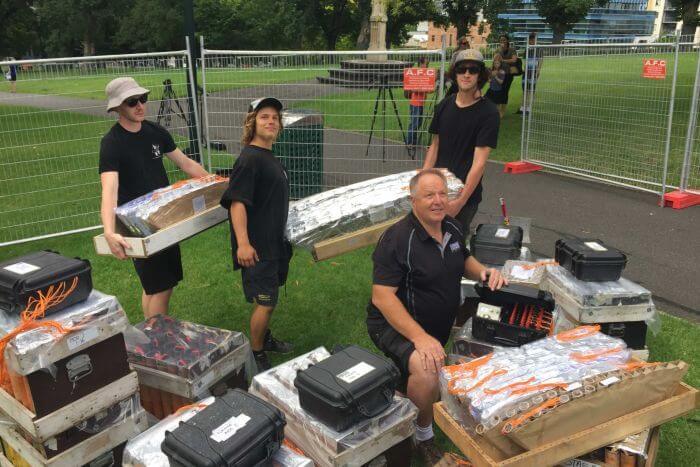 We offer a full service that includes fence hire, installation, delivery and pick-up. Our temporary fencing is extremely sturdy and is secured with plastic covered concrete blocks and braces so that they cannot be disassembled by hand which ensures safety and security for your event and its patrons.
Temporary fencing greatly improves security by preventing unauthorised access from the public as well as protection and workplace safety around work and event production areas.
We can also provide access gates for vehicles and personnel.
Temporary Fencing Features:
Sturdy & Heavy Duty

Anti-Tamper Fence Clamps included preventing unauthorised access or removal

Shade Cloth/Weed Mat option for aesthetic purposes, dust & wind protection, privacy & better security

Environmentally Friendly – no surface penetration required

H-brace Option Available if required for additional reinforcement
Working either from directions on site, or a site plan, you can be assured our experienced staff will safely install tough and durable temporary fencing to secure and protect your next event in Melbourne or regional Victoria.
Product Dimensions: 2.5m wide x 2.1m high
Innovation and Research
We are working with clients, from individual investors to large financial institutions, to develop advanced portfolio management strategies to help them achieve specific goals.
Help clients navigate today's evolving markets
Research market ideas and build investment portfolios
Service Report
Each trading system creates an experienced trader and passes rigorous selection in the initial stage.