There are times when you might require temporary fencing for your construction projects. However, their usage isn't limited to just one purpose of construction sites but can be used at diverse places, events and circumstances. 

Let's explore the benefits of temporary fencing along with the events when it can be leveraged:

Keeping the Sites Secured

Securing a site remains one of the most important benefits of installing temporary fencing in Melbourne. It helps in keeping the intruders away and reduce the events of theft and trespassing on construction or other sites. Temporary fencing will serve the purpose of an obstacle for thieves. Further, it's also useful in keeping unauthorised people from wandering around the site.

Restrict Vandalism at sites

You must have heard of numerous graffiti artists and taggers, who choose multiple new construction sites to showcase their art. Warding off these artists is a struggle for a lot of site supervisors. Temporary fencing can be effectively serviceable in keeping them at bay as they'll be afraid to get caught.

Effective in controlling masses

At numerous functions, when there's a huge crowd turn out, impatient people can pose a threat to the success of the event. Temporary fencing can come handy in helping you control the crowd. The fencing can be strategically set up and arranged in ways to guide and control the flow of the audience.

Keeping Children Safe

Even homeowners can make use of temporary fencing. If you have kids at home who are active and love to play outdoors, around the house or near the pool area, you can use the temporary fencing to keep them safe. It can be useful in guarding the swimming pools, decks, and patios to prevent any potential hazards.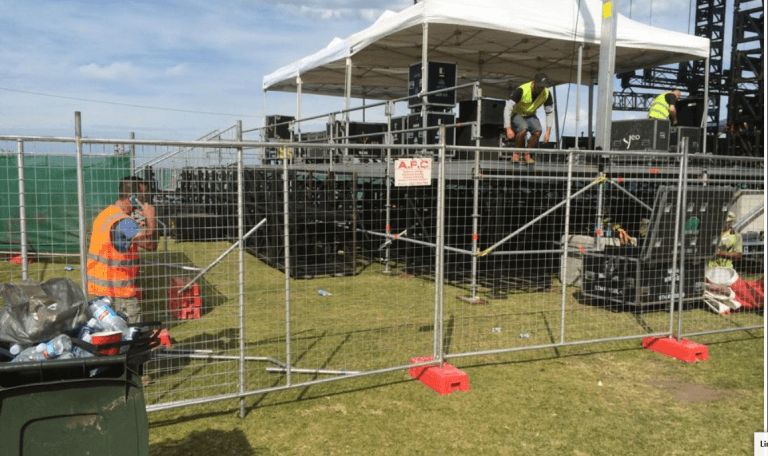 At AFC you can rent a temporary construction fence to accommodate your varying needs. We use robust materials and advanced technologies to guarantee the quality of these fences. So, even when you place these fences on a temporary basis, they will withstand changes in temperature and adverse weather conditions (including windy rainstorms).
So, what are you waiting for! Get a temporary fence installed professionally with us to enjoy peace of mind.